Bamberg School District No. 1 Trustees Special Meeting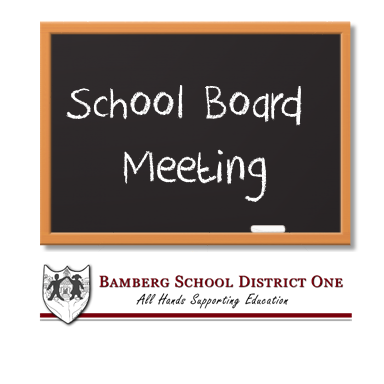 ---
The Board of Trustees of Bamberg School District No. 1 will hold a special
called meeting at 6:00 p.m. on Monday, November 22, 2021, in the media
center of Bamberg-Ehrhardt High School, 267 Red Raider Drive, Bamberg,
for a discussion of personnel matters.

The meeting will broadcast via the Bamberg School District One
YouTube Channel. We will observe the social distancing recommendation as
well. The link will be posted on the Bamberg School District One webpage
which is www.bamberg1.net .