School Board Meeting January 19, 2022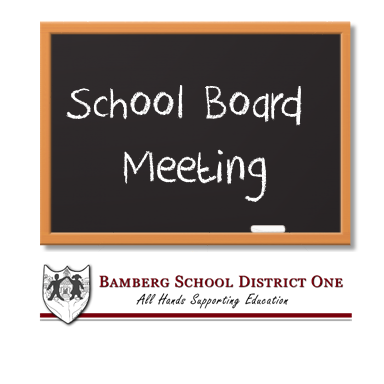 ---
The Board of Trustees of Bamberg School District No. 1 monthly
meeting is scheduled for Wednesday night, January 19, 2022, at 6:30 p.m. in
the media center of Bamberg-Ehrhardt High School, 267 Red Raider Drive Bamberg.
*Due to current COVID conditions, in-person attendance to the Bamberg School District One board meeting scheduled for Wednesday, Jan 19th is limited to only essential personnel. The board meeting will be available for viewing live/online at
https://youtube.com/channel/UCc3mx3WuRNNFL4e-hxksqlg .